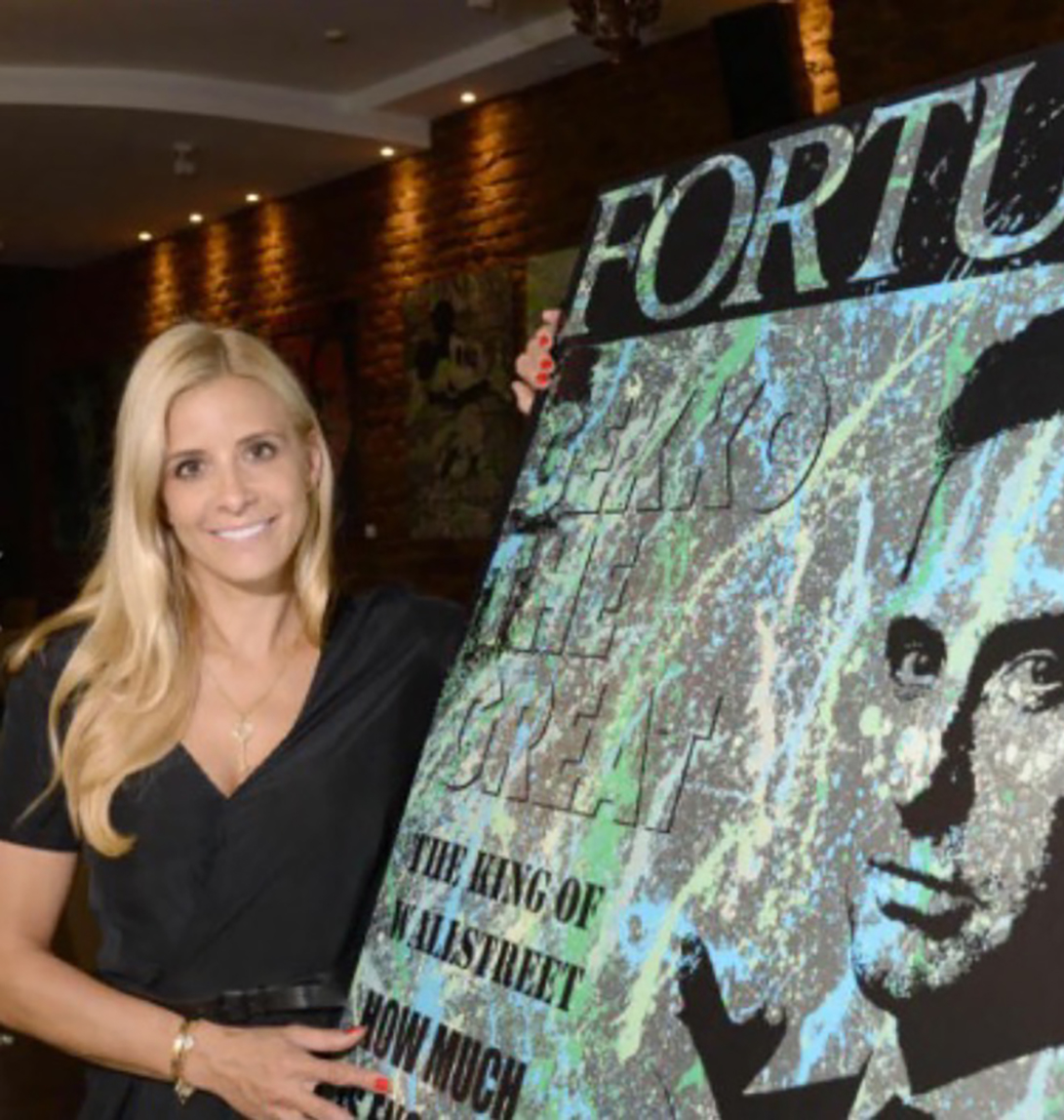 WELCOME TO THE ART WORLD OF DIANA CATHERINE EGER
Children have the most unconstrained access to and with art. Free of conventions, almost disrespectful and unreflective, they can easily be adapted to color and form in the reception as well as in the active design. Diana Catherine Eger, born in Frankfurt am Main in 1980, has saved this freedom rather intentionally. From the earliest childhood she paints easily and has never stopped. She has never visited an art academy, not from an aversion, no, with all her wealth of ideas that never came to mind. But during and even after successful completion of economic and political studies, she was and still is passionate about painting, a valve and a faithful companion. Almost effortlessly, Diana Catherine Eger manages the balancing act between scientific work and art. "I do not see any contradiction," she says, "for me, the twins, maybe even Siamese.".
Diana Catherine Eger has re- ached an important statute & recognition in the art world by making individual & collective exhibitions in Europes Metropoles. She is best known for the acute social commentary within her work and collaborations within Politics, the Fashion and Art Industries.
Diana Eger is not a traditional artist, she's not a graffiti artist, she's not mainstream or safe! Diana Eger's work, her passion, and her art are a mirror of society, a glimpse of what is taboo and thoughts that dare not be verbalized. This revolutionary artist moves us through dynamic images, and thought provoking phrases; age takes a leap of faith and chooses the path of passion and the unknown, rather than safety and conformity. What makes Diana Eger's work relative, and yet iconic is her ability to capture an era, a timeless moment, or a lost icon. Through her desire to innovate, her art is always pushing the boundaries of traditional painting, and through her passion to create we are witness to a talent that has yet to be reined in, or defined.
Through trial, many yrs of exploration and research Diana was able to design a unique technique which allowed her to use a combination of graffiti paint (street art) with modern day themes, iconic figures, and a traditional canvas or aluminium to create something revolutionary, thought provoking, and relevant to all.
Eger's talent lies in giving audiences her own perspective on current issues and individuals with a touch of her own brand of subversion and humor. She is combining political and economical themes, society, Beauty and iconic images representative of the contemporary pulse of time.
"I'm not about landscapes, I am trying to make a statement. My paintings are raw but that's the passion behind it. I capture the moment. I lay in communicating my art and if people get it, appreciate it and buy it then I have succeeded in my mission as an artist." – Diana Catherine Eger
I have a colored Fanbase of my Art…
Art Collecter

Art Dealer
Celebrities
TV Stars
Sport Stars
normal People who love my Art
Frankfurt is the birthplace of Diana Catherine Eger, her habitat is the world, both the real three-dimensional and the digital media world and the separate reality of her imagination. This can be seen and felt quickly and directly, even at the most fleeting glance at her work. A brief lingering on the surface, a fascination of superficiality, of the exterior and the intuitive grasping that even the innermost has an exterior and is perceived from there.
"I am inspired by beauty, infinite and mundane!"
Diana Eger
Contact
Art Studio
Diana Catherine Eger
Hansaallee 5
60323 Frankfurt am Main
(+49) 177 4217822
info@dianaeger.com
SIGN UP FOR MY NEWSLETTER