NEXT VERNISSAGE:
SAVE THE DATE! 10th of August 2017
Liebe Kunstinteressierte,
willkommen zu einer Vernissage der Extraklasse: CHARACTERS
mit den Bildern der Frankfurter Pop-Art Künstlerin Diana Catherine Eger
am 10. August 2017 im Luxushotel Wyndham Grand ab 19 Uhr.
Es werden grossformatige Gemälde präsentiert, in denen das Lebensgefühl des Medienzeitalters zwischen Fiktion und Realität zum Ausdruck kommt.
Die Portraits beziehen sich einerseits auf Medienbilder aus Fernsehen, Musik oder Film,
anderseits auf Abbildungen, die das Körperliche explizit betonen.
Für ihre Arbeit nutzt sie die Kunstgeschichte ebenso wie zeitgenössische fotografische Quellen.
Persönlichkeiten wie Helmut Kohl und Romy Schneider werden in Beziehung zu Meisterwerken der Malerei gesetzt.
Die gezeigten Kunstwerke stellen eine Verkörperung einer Idee dar, eine Erweiterung der Sprache der Kunst und Werbung.
Ich freue mich, wenn Sie kommen, meine Kunst Sie begeistert.
Mit kreativen Grüssen
Diana Catherine Eger
Aftershow Party:
ab 21 Uhr, Lynx Bar, Whyndham Grand Hotel
Dauer der Ausstellung:
15. Juni – 12. August, Montag- Sonntag 10-21Uhr
Datum: Donnerstag 10. August 2017
Uhrzeit: ab 19 Uhr
Ort: Wyndham Grand Hotel Frankfurt
Wilhelm-Leuschner Strasse 32-34, 60329 Frankfurt
Invitation to the next Vernissage !
Next Vernissage 19th of May 2017 @Wyndham Grand Hotel, Wilhelm-Leuschner-Straße 32/34, 60329 Frankfurt am Main, Germany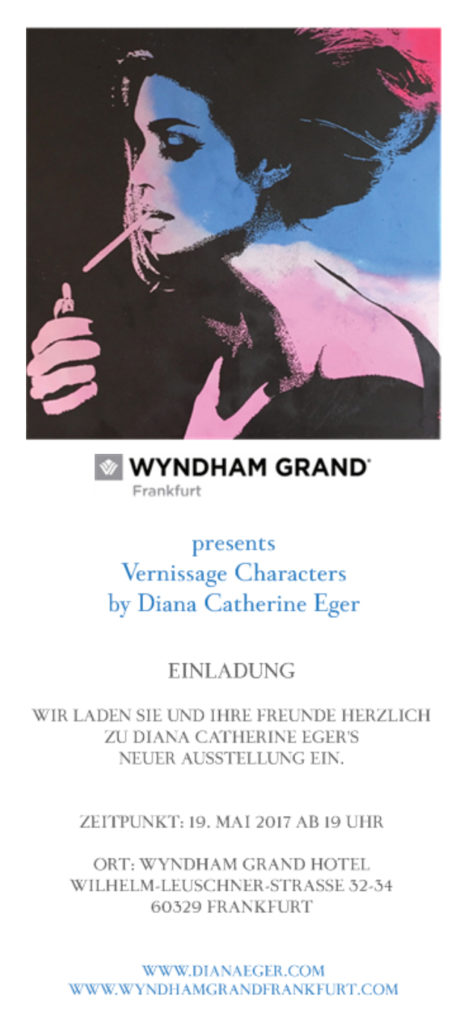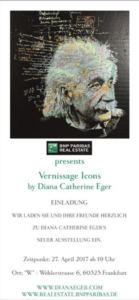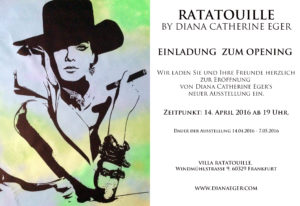 RTL visited me on my last Art Show.
Watch me on RTL: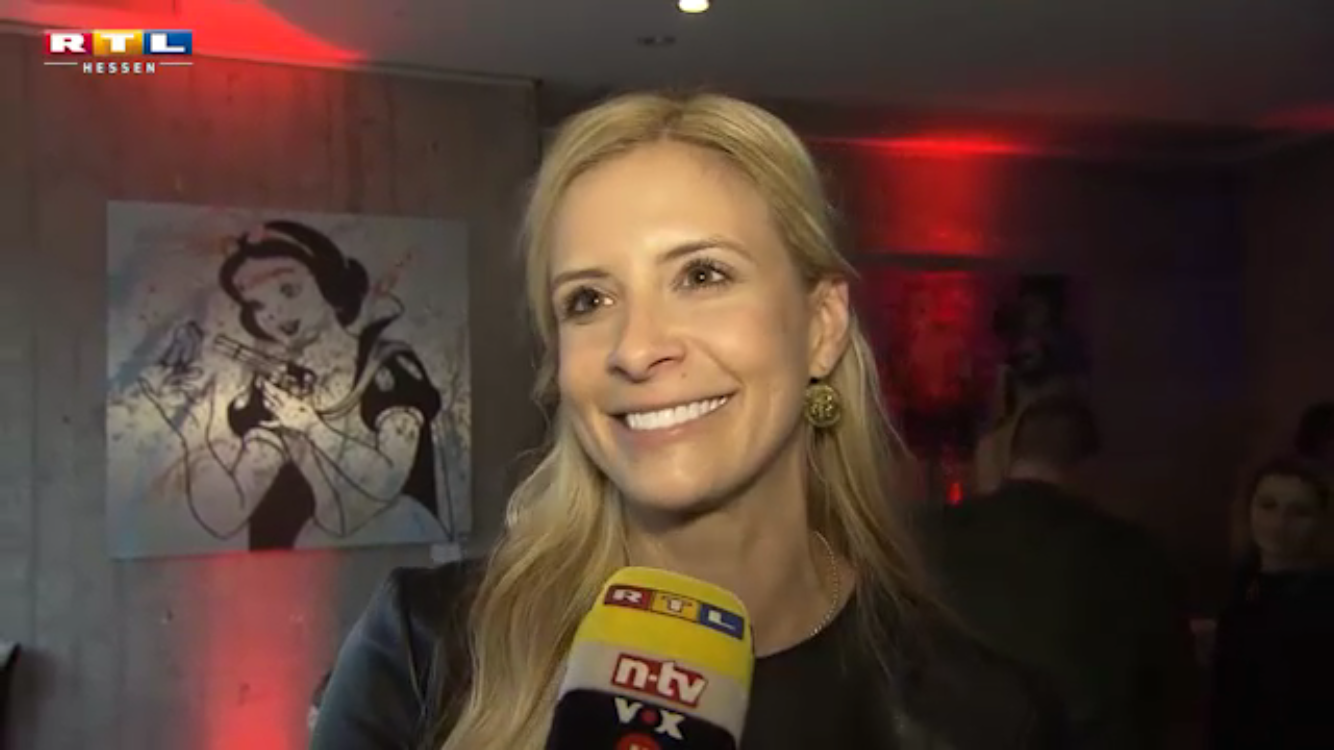 http://www.rtl-hessen.de/video/17046/prewos-promi-countdown-dewayne-eger-und-nemcova